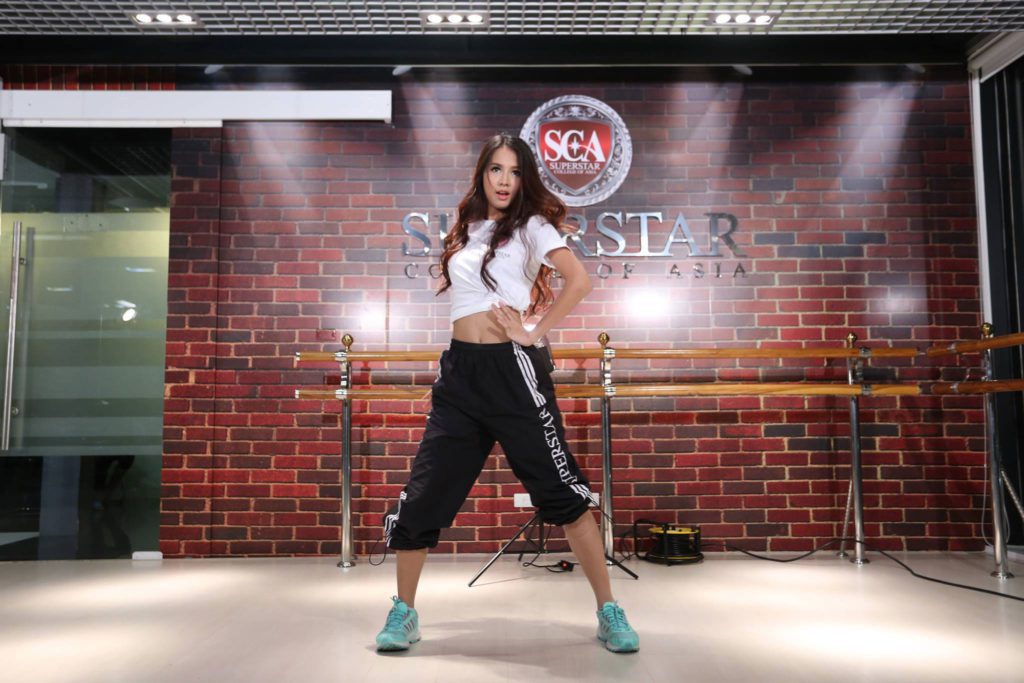 Music and Performing Arts The major in dance performance.
Course name
Bachelor of Fine and Applied Arts in Music and Performing Arts
Degree name
Bachelor of Fine and Applied Arts in Music and Performing Arts Acronym of degree : B.F.A. (Music and Performing Arts)
Music group
Dance Performance
Number of credits taken throughout the course: 128 credits
It is divided into general education courses 33 credits, specialization courses 89 credits, and elective courses 6 credits.
Achievements
We aspire to develop learners to have knowledge of All-around performing arts talent And focus on different types of dance to be ready to step up to be a person in the dance show industry. quality and able to manage their own career and able to pass on the knowledge of the art of dancing to othersLearners will learn to develop knowledge. Skills and expertise in the dance area of ​​their choice In which students will develop different types of acting skills in a variety of performances. Both theatrical and musical performances have enhanced singing and dancing skills to grow in the line of singer-songwriters who can dance as actors and musical artists that are currently popular. Students can also grow as a dance teacher. Students will also develop other skills necessary to build a career for themselves as an artist capable of managing their own careers such as Artist Project Creation Seminar in the entertainment industry, learning the law of entertainment business. host Developing and designing images of artists with their own characteristics This is the first field of study in the country that provides comprehensive knowledge and skills in performing arts that aims to enable learners to be artists with all-round abilities Knowledgeable and able to create a career for yourself. In addition, students will prepare themselves for the ASEAN Economic Society with a course on international economics, learn english and choose to study a second foreign language such as Korean, Japanese, Chinese, Malaysian, Burmese, Indonesian and internships with entertainment organizations in the final year before graduating. 
Jobs that could be applied after graduation
dancer artist A talented singer-songwriter. Film actors, TV series, music videos, commercials, events, plays, Internet dramas and musicals, performing arts teacher, dance teacher, choreographer. show business man
Samples of some courses
Bachelor of Fine Arts Music program Bachelor's degree 4 years

Dance show 1-2

Selected stories for dance performances 1-4

ballet

Dance performance training 1-2

Directing Dance and Choreography

Elementary, Intermediate, and Advanced Choral

Make-up and costumes for the show

Personality development and walking

theatrical performance

musical performance

performing arts history

entertainment business

entertainment business law

entertainment industry seminar

artist project

Internet Marketing Communication

performance art criticism

entertainment business presentation and negotiation skills

Digital Photography and Film

Speaking and Hosting
Qualifications of applicants for the entrance examination
Bachelor of Fine Arts Program Performing Arts dance performanceBachelor's degree 4 years, accepting Thai students and international students who can use the Thai language fluently.

Graduated from high school or equivalent or currently studying in the final year of high school or equivalent and expected to graduate

Have a cumulative grade point average (GPA) of not less than 2.00

have the ability to dance

well-behaved and does not have sickness that interferes with performing Arts education